In this post I would like to present three very good restaurants where you can spend your lunch time during the week.
Who does not like fancy restaurants and tasty food prepared by high skilled chefs? However as a student sometimes we cannnot afford to eat in such places because our monthly budget could indeed suffer. Therefore from Monday to Friday between noon and 4 pm you can benefit from Lunch Menu that Warsaw's restaurants offer to all guests. There are cheaper than the regular menu and what's more everyday you have the chance to try something new!
Located on Żurawia 32/34 this popular restaurant offers you lunch only for 25 PLN which includes a soup, main dish, desert and one soft drink. For the main dish there are always 5 options given to choose so everyone will find something for themselves. To get to know what is served daily for lunch you should simply check out their Facebook page or Instagram. A variety of tastes, nicely served food, interesting design, casual and friendly atmosphere and good location makes Bątą a place definitely worth visiting .
Funfact: every Friday and Saturday this place changes into club where you can experience very good parties with the best DJ's!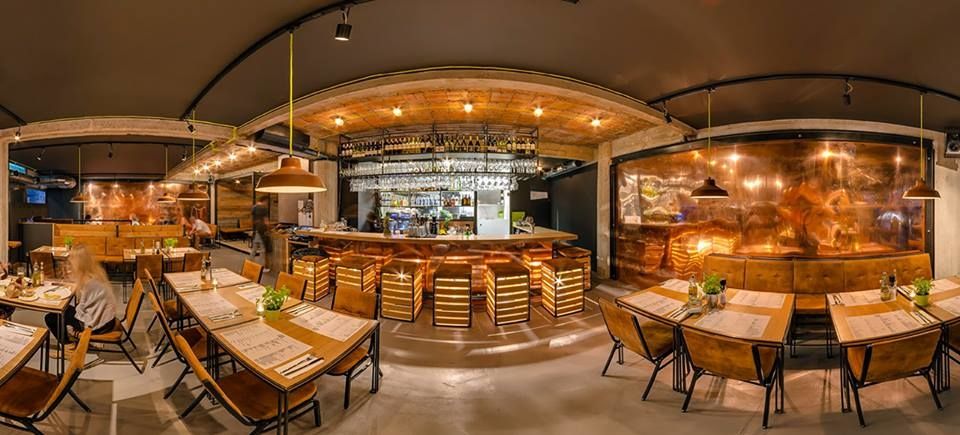 Contrary to Bątą, AÏOLIi located on Świętkorzyska 18 serves one option for lunch everyday from noon till 4 pm inspired by Mediterranean cuisine. The price of a set is 19,90 PLN which includes a soup, second dish and desert. The lunch portion is rather small but I believe there is an art in it. To find out what is served just look on their Facebook page or Instagram. What definitely singles out this place is the sophisticated food served in an extraordinary way. An industrial design with a cozy interior, open kitchen, big common table, fresh and tasty cuisine cause that this place is always full of people. The atmosphere is casual and what is more you can find there many interesting people because honestly AÏOLIi is one of the most popular restaurants in Warsaw.
Example of lunches:
With a mix of old Polish and French cuisine created with passion, very elegant, expensive restaurants with highly skilled service located in the Soho Factory at Minska 25. It is very classy and chic place so do guests. Regular menu for students belongs to expensive ones therefore we can be happy that Warszawa Wschodnia offers meat and vegetarian lunch menus from Monday till Friday noon till 4 pm only for 25 PLN (soup, second dish, dessert, soft drink) See Facebook
I really recommend this place to you, the food is very delicious and served in beautiful manner. Everything is very professional. You will leave this place in a very good mood and with a feeling that it was worth the visit.