Summer is the time when there are many various concerts and festivals happening in Poland.
Amazing energy, the best artist and stunning places make festival time an unusual experience.
The biggest international festivals like Coachella in California or Primavera Sound in Barcelona are unfortunately behind us. However there is still a chance to enjoy that specific festival atmosphere here in Poland! Summer has just begun so for those who are staying in our beautiful country let's have a look what Poland prepared for you.
1.Open'er Festival in Gdynia on 1.-4. July

Four days of continual party with the best artists which take place on the North coast of Poland in Gdynia. This year (13. edition) you can see such artis as: A$AP Rocky, Die Antwoord, Drake, Major Lazer, Hozier, Tom Odell and more. What makes this festival so special is the fact that every year thousands of people are coming to 3city to see worldwide artist. Open'er is a very well-known event that already gained a cult status. It is appreciated abroad and has been awarded many times so far. Such a huge event always brings unforgettable memories. You have still time to buy your ticket and spend amazing time there.
2.Audioriver– independent worlds festival in Płock on 24-26 July
Are you a fan of alternative and electronic music like house, techno, drum & bass i IDM? This event is especially for you! Since 2006 Audioriver gather  thousends of amazing people. Magnificent time on the beach with incredible music? Don't hesitate and buy yout ticket.
3.Festival of Colours in Warsaw on 27. June
Do you know Holi Festival ? The most colourful and cheerful festival you can ever imagine. 27 of June in La Playa from 12 am till 8 pm. you can experince a great atmosphere, paint your friends and enjoy an amazing music. The event is totally free so I hope we will see each other there.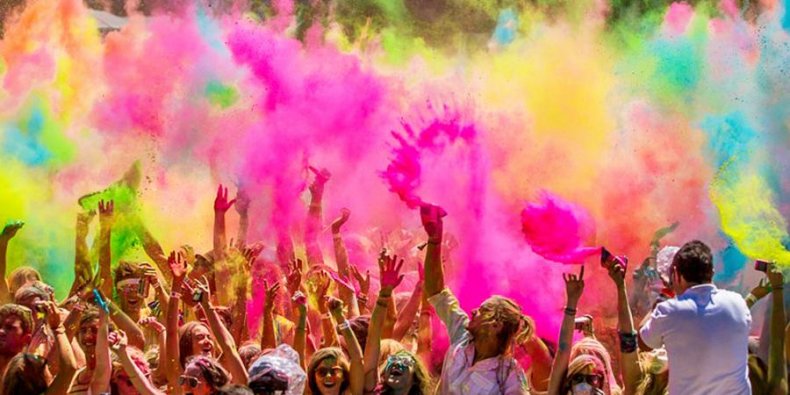 4.Tyga and Sean Paul in Sopot
Do you listen to american hip-hop or maybe you prefer hot dancehall rythms? On 25 of July you can see an american famous rapper Tyga and on 23 of July straight from Jamaica you can enjoy the best songs of Sean Paul. Both events will take place in Zatoka Sztuki Beach Club in Sopot. Links to buy tickets: here and here.
5. Beach parties in Warsaw
Don't forget about events which Warsaw beach clubs prepared for you. More about it you could read in that post. Just follow the facebook pages of each club and  get to know what's happening every weekend  in Warsaw. I highy recommend you H&M Loves Music Warsaw.
Festival time has just started so let's enjoy it :)
For further information visit the website.