Who doesn't love Warsaw; the heart of Poland, a mixture of culture and modernity with loads of awesome restaurants, coffee shops, pubs, malls and shopping districts? As much as all of us love the city, there's always time when boredom strikes and travel urge boosts. The good news is: Warsaw is surrounded by many other interesting cities and as a student in Warsaw, you don't have to spend too much just to travel :)
Get to know Łódź
Those of you who are Polish might find it easy to say the city's name. But for others, especially those with no Slavic roots, bear in mind that this isn't pronounced "Lodz" but instead something sounds a bit like "Wutch" since L with slash (/) sounds like W. –it was damn hard for me to get it right.
These two words describe the city in brief: Fashion and Film. Łódź is famous as the city of filmmakers and often regarded as "the Polish Tinseltown". It's a former capital of the weaving and textile industry in Poland. Łódź reached its peak during the industrial boom of the 19th and 20th centuries. It's also a home to a film and theatre academy, whose famous graduates have become part of the cinematography history. The most important annual event for Polish film industry is the International Film and Television Schools' Festival.  As in fashion, the "Fashion Week Poland" is held twice a year.
Getting there
The easiest way to get to Łódź from Warsaw is by PolskiBus. The ride takes just about 2 hours and it will cost you not more than 20zl!
What to see
In my opinion this is the most interesting part of the city; the main tourist attraction. It's about 5 km walk of shops, restaurants, cafes and cool statues.
Undoubtedly a must visit in Łódź! Manufaktura, which is 27 ha wide is a complex of arts, shopping and entertainment in Łódź. You can also observe the city's great industrial history by visiting Muzeum Fabryki.
St. Alexander Nevskiy Cathedral
St. Alexander Nevskiy Cathedral is an orthodox church which was consecrated back in 1884 by Archbishop Leontiy, the ordinary of Warszawa and Chełm diocese. The most divine liturgies take place in this cathedral, as well as celebrations of main feasts.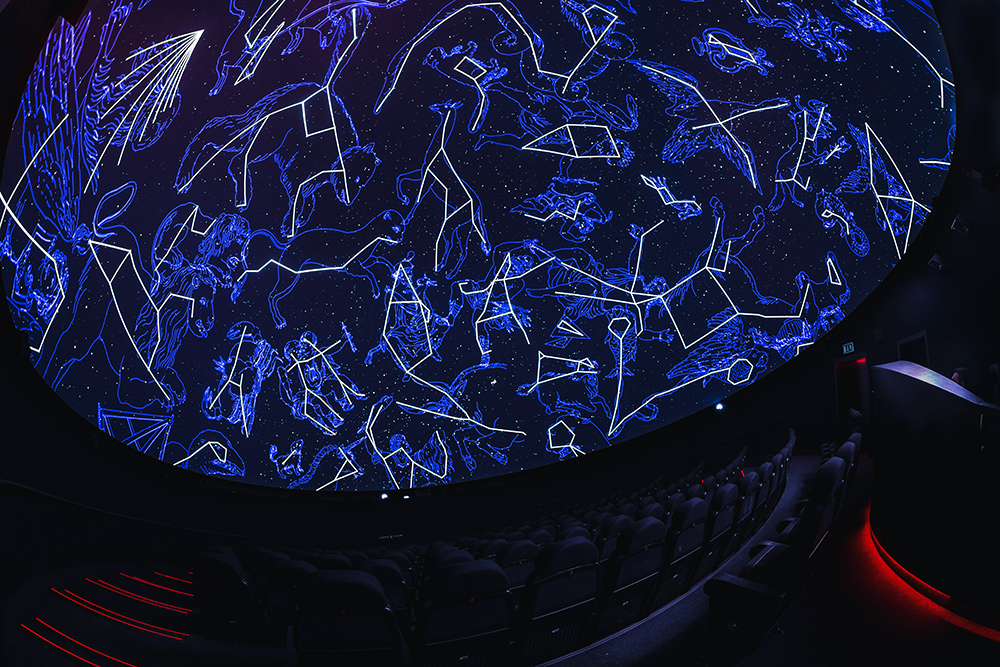 Hands up if you're an astronomy enthusiast! The Planetarium EC1 offers shows in Polish and English which run on a fixed schedule everyday. Make sure you come early enough otherwise you'll miss them!
Make sure your camera or phone has enough battery throughout your trip; there are many cool murals and bizarrely designed buildings that you may find "instagramable" :p
What to eat (where to chill)
Besides many fashion and gift shops, there are PLENTY of cafes, restaurants and cake shops along Piotrkowska Street. From Kebab to Pizza, Meat to Veggie, the street literally has everything. My favorite cake shop is the one on ul. Traugutta -this is a small walking street on Piotrkowska with nice cafes and cozy atmosphere- called "Cukiernia Wasiakowie". They had one of the best cheesecakes I've ever tasted here in Poland!
A few practical tips
DON'T go on a Sunday -almost everything's closed on this day; it's considered as "the rest day". Friday or Saturday might be more lively and fun!

Make the best use of tourist information service located on Piotrkowska Street. Grab a map and ask for some info on interesting spots to visit ;)

Bring some cash with you. Some stores don't accept payment in card, so if you're buying something it's better to be prepared with some cash. There are several ATM machines along the street, too.

Plan well to save time. For more information about the city, click here.
Enjoy your trip!